Patrick Arnold
Foulness Information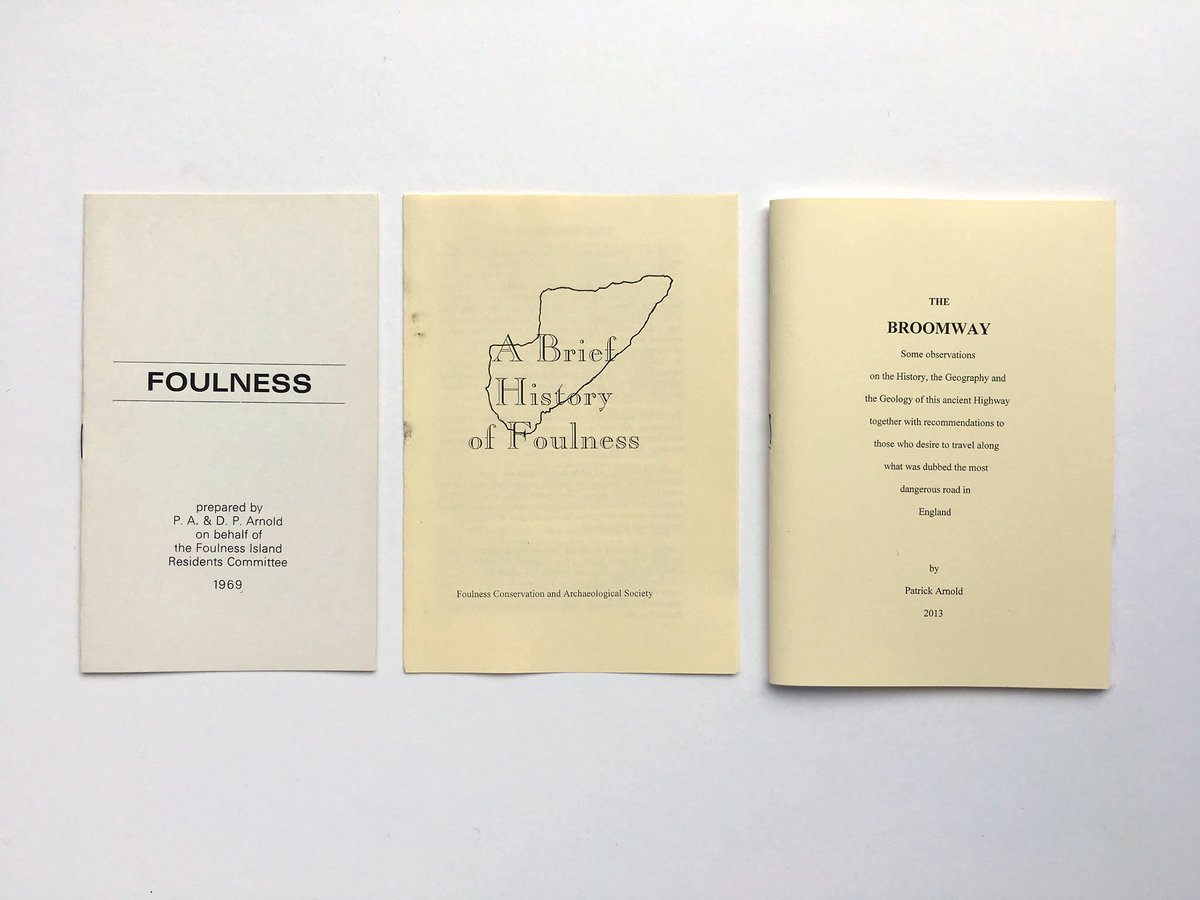 These are three publications by Patrick Arnold, Foulness resident and one of the authorities both on the island itself, and the Broomway. I picked these up at the fabulous Heritage Centre on Foulness, which was open for visitors during last year's annual Foulness Bike Ride (which is the only option to access the island by any other means of transport than by car). Between them, they span almost 45 years of engagement with the island, its history, people and landscapes. 
The Island – as MOD land off-limits for anyone but residents and staff – is quite a unique place (I am waiting for some photographer to take on the subject and document the island, its inhabitants, buildings and landscapes; it would make a fascinating project), and cycling across it was a great experience (not so much the way there...).
The island has a fascinating visitor centre in the old school building, which is open every first Sunday of the month from April to October, between 12.00 and 4.00pm. Permission to travel to the centre (by car) must be sought from the checkpoint at Havengore Bridge.