John Rogers & Nick Papadimitriou
Ventures and Adventures in Topography
Resonance FM podcasts, 2010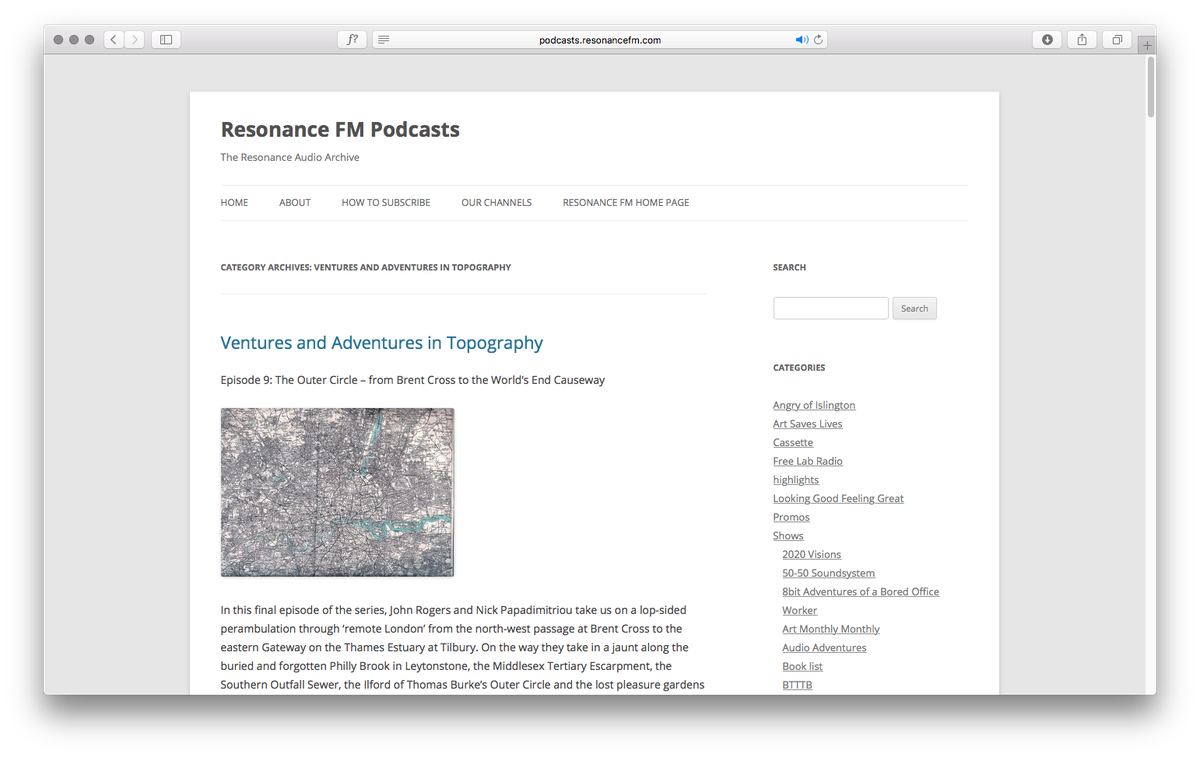 "Ventures & Adventures in Topography presented by John Rogers and Nick Papadimitriou, is a show taking you on a series of lop-sided rambles around the margins of London,exploring zones and areas of the city drawing on an eclectic range of references, influenced by old topographical books, psychogeography, deep topography, and the hopeless mis-reading of maps."
Again, I cannot recall it how I discovered this series of podcasts, which I found rather addictive at the time. Yes, they have a slightly eccentric aspect to them (as might be expected from something Nick Papadimitriou has his hands in), but they are equally highly informative, and introduced me to a range of fascinating books I had been completely unaware of. I had always assumed that 'Literature of Place', at least when concerning peripheral territory, was a relatively recent genre, and was surprised to find that already back in 1921 'The Outer Circle' discovered outer London as a literary subject. 
The podcasts are excellently produced and mix studio with field recordings (i.e. recordings made whilst en route) and are interspersed with interviews, readings and music (mostly by Europa 51).   
Episode 4 follows A. G. Linney's 'The Lure and Lore of London's River' and traces the route of the southern outfall sewer, and episode 8 takes in estuarine territory around Tilbury, including some mudlarking.