Tim Bird
From the City to the Sea
Avery Hill Publishing, London 2014
ISBN 978 1 910395 05 9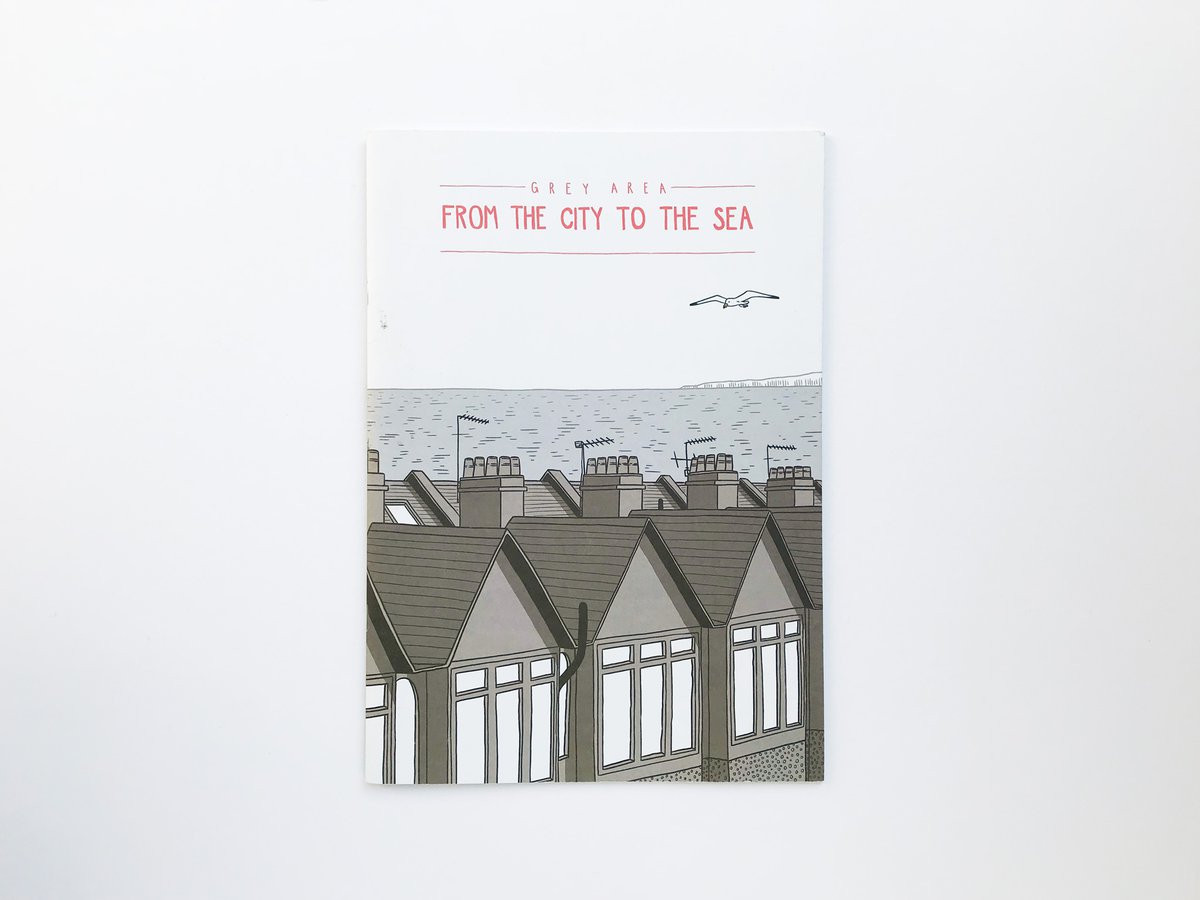 Tim was so kind to send me a copy of 'From City to Sea', an – as it turned out fabulous –illustrated novel of a journey from inner London out to the sea. Starting out by tube and then on foot, from the city, to suburbs, edgelands and then eventually to the estuary and the sea, the  a trip I could very well relate to. On one of my last bike rides, whilst heading out east early on a Sunday morning I was once again reminded of the book, and how it so poignantly illustrates this sense of incrementally venturing into a zone of otherness. Beautifully drawn and narrated throughout, with many stand-out passages:
'Thurrock - - Grays - - Tilbury. This side of the motorway, London's gravitational pull is no longer felt • Instead, the sea exerts its pull • It's as though the currents of the river extends outwards • into the living rooms of riverside suburban Essex.' 
Paired with the illustrations I was reminded of a chapter in Kinsky's 'River', where she writes about the wind haunting East London, occasionally strong enough to lift the unknowing wanderer off their feet, whisking him through the air and depositing him amongst a pile of dry leaves in in some suburban residential street; one of the moments where the book, which mostly treads a very careful line between the factual and the fictional clearly veers into the latter. 
'This is something other. • There is a sense that dark secrets are being kept here. • That there a ghosts from the old forests of Albion.'
I am in no way a comic afficionado; I loved Tintin as a child, enjoyed Gaston Lagaffe and a few others in my teens, but not much beyond that – however I really fell for this one: there's something about the format of the graphic novel which seems to be ideally suited to capture and express some of the otherworldly character of the area by pairing imagery and text to create a narrative neither images or text alone might do. 
'The Estuary. • A Terminus. • A place where… • … the landscape… • … ceases.'
'From the City to the Sea' is Tim's third comic in the 'Grey Area' series – "A series of psychogeographic comics" published by Avery Hill Publishing, and in 2015 it won 'Best Comic' at the 2015 British Comic Award; absolutely deserved in my view! 
The comic is unfortunately out-of-print; individual copies can be found here or there when trawling the web, but increasingly difficult. Digital copies though are available from Tim.