Hilaire Belloc
The River of London
T.N. Foulis, London & Edinburgh, 1912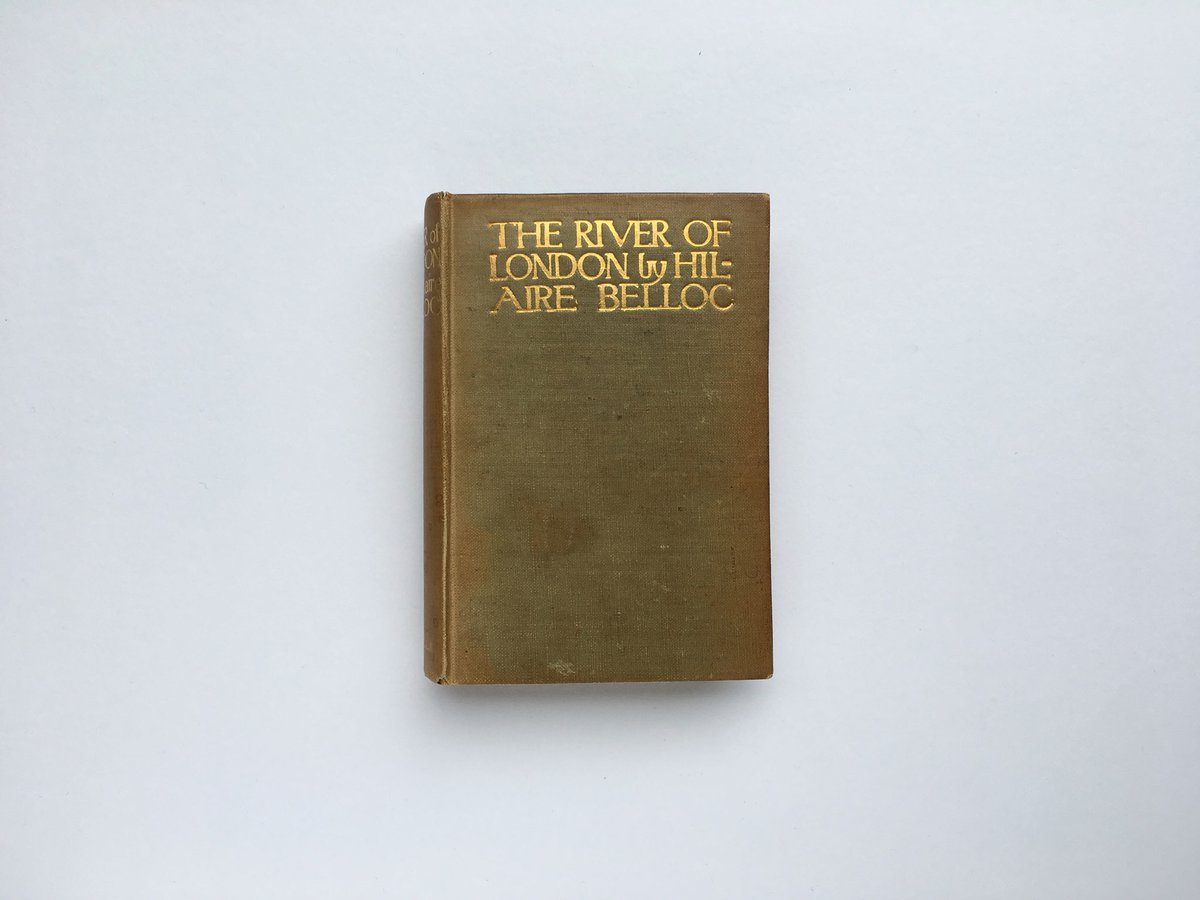 I think I discovered this book one evening whilst browsing John Eade's rather vast librarything catalogue on the river Thames – along with a few others. Published over 100 years ago, it is so far one of the earliest books on the subject in the Thames Estuary Library – and very beautifully type-set it is: set with a very wide margin to the side edges (which are largely uncut), and an even wider margin to the bottom edge, it leaves at lot of white space on the pages and gives the text a real presence within the page. The paper is of substantial weight and it seems as if it's almost possible to register a slight depression left by the metal types. It's no quite near the Doves Press – which probably like no other has its own special relationship with the river – but is a very pleasant contrast to most of today's publications. But form aside: the book examines in almost forensic detail the relationship between the 'London River' and the city itself, as: 'The Thames made London.' It cannot be a coincidence that Belloc, who writes formidably and confidently, and is certainly not averse to long phrasing, chooses to make this statement in a four-word sentence, emphasising its fundamental importance through its brevity in form. 
Possibly (although I may be wrong with this assumption) owing to his roots – Belloc was born in France to a French father and an English mother – he starts his book with two rivers: 'Through the flats that bound the North Sea and shelve into it imperceptibly, merging at last with the shallow flood, and re-emerging in distant sandbanks and less conspicuous shoals, run facing each other two waterways far inland, which are funnels and entries, as it were, scoured by the tide.' After comparing what are the Scheldt and the Thames, Belloc looks at almost every significant river in Europe and the relationship to their countries' major cities in order to examine what makes the relationship between London and its river so unique. Published in 1912, the Europe he writes about is obviously rather different from how we know it today, which makes the book not only interesting as a historical account of the river in the early 20th century, but also of a Europe before the catastrophic events which were to unfold in the following 30 years.  

The book is available to view online in its entirety, thanks to the Internet Archive.