Tom King
Thames Estuary Trail
A Walk Round the End of the World
Desert Island Books, Southend on Sea, 2001
ISBN 978-1874287452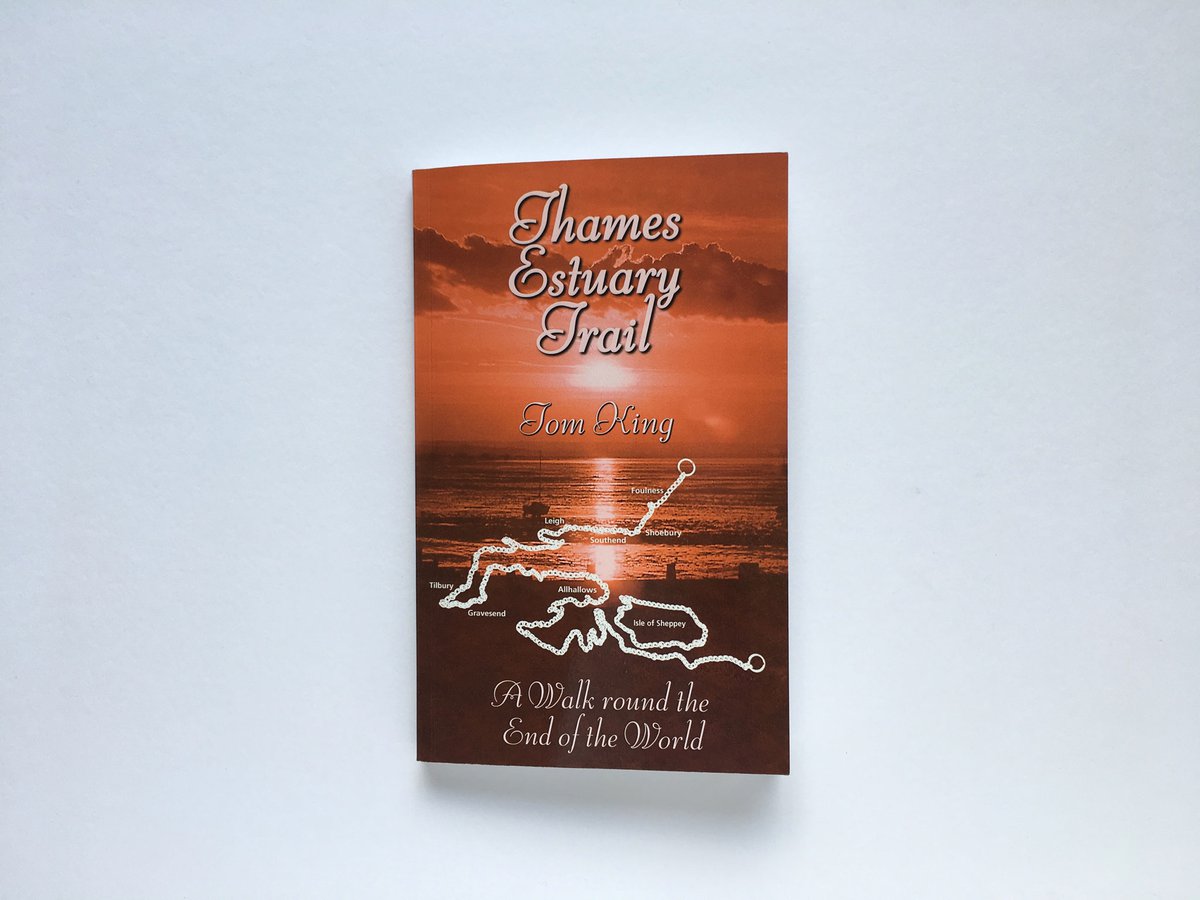 An evening's Google search for 'Thames Estuary Trail', expecting – since there is such an abundance of  trails in the country - the estuary to have its own dedicated trail - brought up a link to this book many years ago, and in some ways could be considered the starting point of this project. The trail did – and still does – not exist as such, although the Long Distance Walkers Association now features it as an 'unofficial' trail, referring to King's book. I hope that if one day there is an official trail, King will be credited as its inventor.
The book is hugely entertaining and fun to read; King, born, raised and living in Essex, describes in the opening pages how, when attending a wedding at the Alexandra Yacht Club in Southend in the late 80s, he experiences the waters of the estuary gleaming bright azure, and although he partly attributes the phenomenon to an excess consummation of sparkling wine "Then the thought occurred: if the miracle spumante had this effect on me, what would others see in the estuary? What would it do for the bride, for instance? She, after all, had been knocking back the bubbly like somebody who took her responsibilities as pace-maker seriously. The estuary had turned blue for me, but I was a boy. For her, it would surely turn pink; shocking pink, indeed.", the experience is somehow an eye-opener and he decides to find out "what wonders awaited there in the blue lagoon, estuary style". Together with his loyal companion Essex Dog he sets out to walk the shores of the estuary, from Foulness to Tilbury and back out to the Isle of Sheppey. 

The writing – the above quote gives a good idea – is jovial and almost the polar opposite of scholarly, but it is certainly not without substance. King, as others, most notably probably Ken Worpole, records how the lower reaches of the Thames (in contrast to the upper reaches) are almost exclusively associated with negative attributes – 'turd dump', 'suicidally dreary', 'dismal and plague-ridden' - and he, having fallen in love with the estuary, sets out to right that wrong.   
Although I did not find a map of any official trail that evening in January 2012, I found a charming book – and some maps in the process – both of which triggered various trips to, and fuelled my interest in, the estuary.
Tom King presented his book at 2013's Shorelines festival, and contributed a walk to 2016's Estuary festival.