Andrea Arnold
Fish Tank
BBC Films / UK Film Council / Limelight, 2009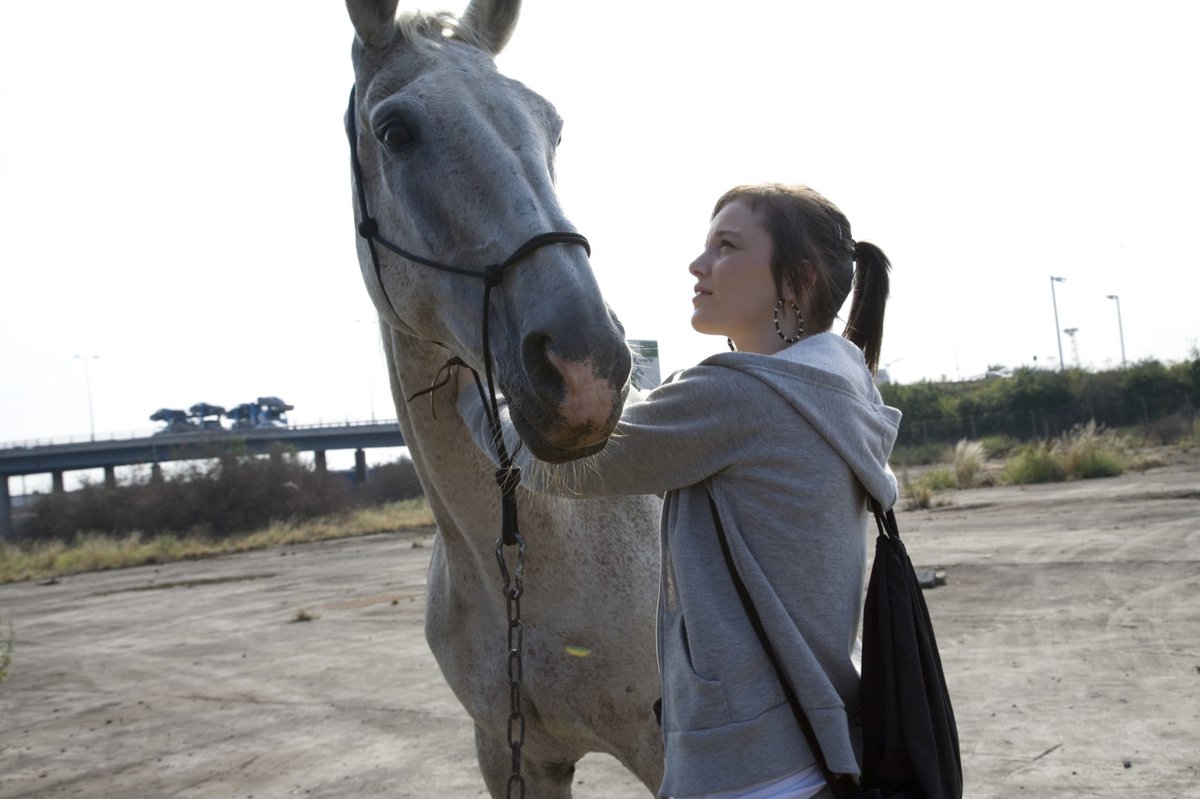 An outstanding film which I saw several years ago. It portrays a side of Essex life (and British life in general) which is a harsh reality for many. Yet not too many, if any, of the other works featured on this site address this world – if anything, the traces left behind in the form of burnt-out skeletons of scooters half-buried in tidal flats serve as reminders of its existence. 'Fish Tank' faces this head on, with an intense, unforgiving authenticity, and lead Katie Jarvis (as Mia, famously cast without any prior acting experience after being overheard arguing with her boyfriend at Tilbury train station) provides an astonishing performance.
I'd been wondering about the choice of location, since the subject is by far not unique to Essex: bleak and run-down council estates are a part of reality up and down the country. Arnold herself hails from Dartford, so she was well familiar with the area, but I'm wondering if there were other factors to chose Essex over say somewhere in the Midlands, or elsewhere. Obviously Arnold would have had to find a substitute for the river, which plays a key role at a critical moment in the film; yet I think there's more to it than the presence of the Thames and I presume it would have been a different film altogether had it been filmed elsewhere. 
An amazing film – if you haven't watched it yet, do so. Available via YouTube in HD for a small fee.
Guardian review (★★★★★)
Filmmaker magazine interview with Andrea Arnold