Rachel Lichtenstein
Estuary
Hamish Hamilton (2016)
ISBN 978-0-241-14288-2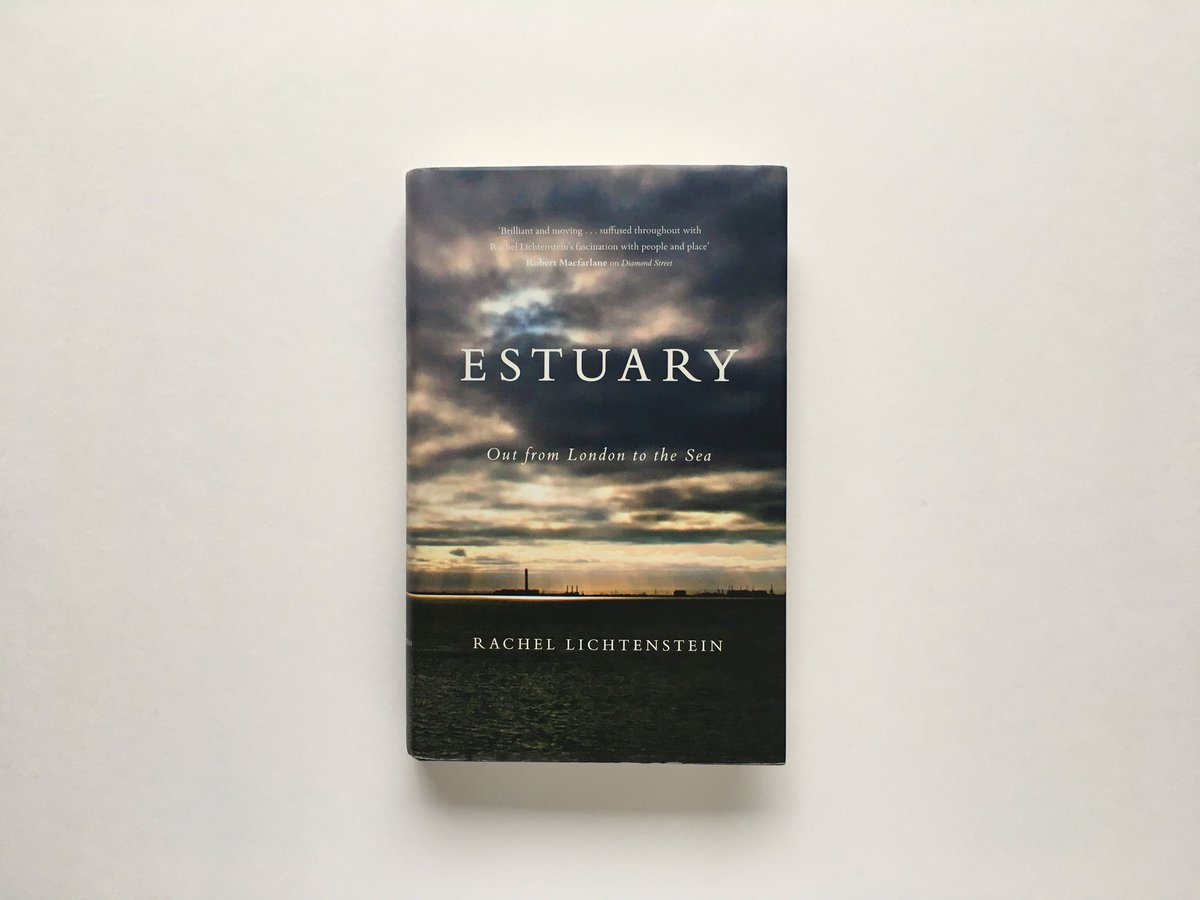 I picked up the book at its launch at Estuary festival in 2016 – and went through it in less than a week: out of all the books I've read on the subject so far, this one was closest to what I'd call a page-turner (each night, time approaching 1:30, I had to deliberately put it aside and switch off the lights). Compared to many others the book is also closest to the river – whilst most are based on walks along the estuary's shore, looking out onto the river, Lichtenstein's excursions are predominantly waterborne, and it is no doubt this mode of travel, and her first-hand account of those journeys aboard various vessels, which contributes to the vividness of the book. The other aspect is her engagement with people who live and work in and around the estuary – after her first journey downriver with friends, many others followed (most involving boats) and she met cocklers, divers, lifeboat crew, sailors, ferrymen, fishermen and their wives, to name a few, and Lichtenstein portrays their lives, daily routines, their concerns, hardships and joys with vivid detail. Like no other book I read on the area, it brings the Estuary to life through her own, but also through the many accounts of the people she meets in its waters. The book is fabulously written, and features many photographs interwoven with the text, and a detailed map of the estuary on the front and rear endpapers.
Some of the people featuring in the book also spoke at the 2016 Estuary festival (of which Lichtenstein is a key curator):  artist Stephen Turner spoke about the six weeks he spent on the abandoned Shivering Sands sea forts, and Prince Michael of Sealand.  
The London Sound Survey features an interview with the author as part of its 'Tidal Thames' series.