Robert Macfarlane
The Old Ways
A Journey on Foot
Hamish Hamilton / Penguin, 2012
ISBN: 9780241143810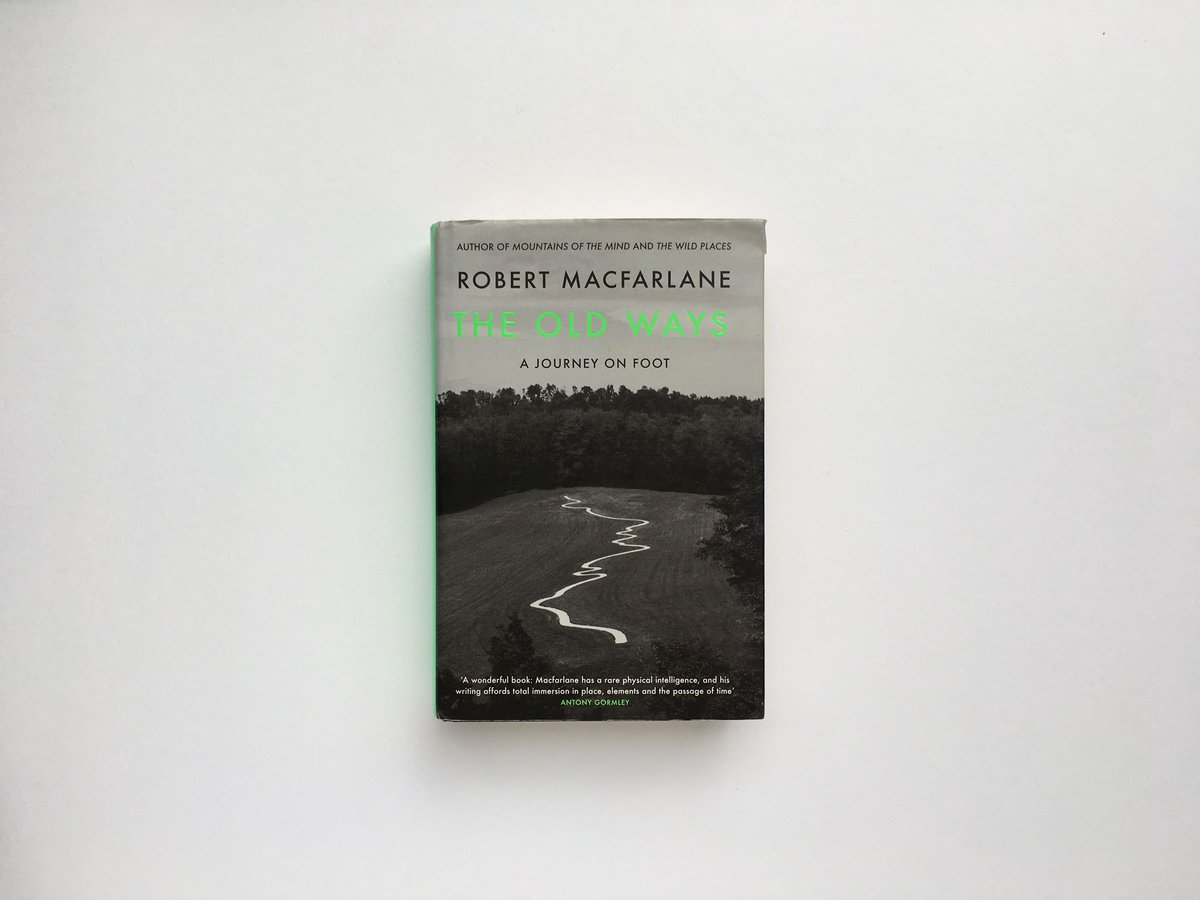 A wonderful book. It was the first Macfarlane book (and still remains the only one) I read, and I thoroughly enjoyed it. I have always had a soft spot for travel books – Dervla Murphy's (hair-raising) account of her solo bicycle trip to Afghanistan, Leigh-Fermor's fabulous trio of books about his walk to Istanbul at the onset of WWII, Eric Newby's 'A Short Walk in the Hindukush', Paul Theroux (especially 'Kingdom by the Sea') and so on.  As Theroux in Kingdom by the Sea, Macfarlane, who travelled to many places far, remote (and high in altitude) in this book mostly turns his attention to the landscapes of the British Isles, and – as the title suggests – the pathways which have negotiated its terrain for centuries, if not millennia. He literally starts walking from his front door.
"[The book] is an exploration of the ghosts and voices that haunt ancient paths, of the tales that tracks keep and tell, of pilgrimage and trespass, of songlines and their singers and of the strange continents that exist within countries. Above all, this is a book about people and place: about walking as a reconnoitre inwards, and the subtle ways in which we are shaped by the landscapes through which we move." (from author's note)
Other than being a fabulous book, the reason for it to be included in the Thames Estuary Library is one particular chapter, the one which some reviewers single out as the most captivating one, and which, when Macfarlane read it out at 2013's Shorelines festival (LINK), filled the hall in Leigh-on-Sea's Community centre  to the last seat: the description of his walk along the Broomway. Allegedly 'Britain's most dangerous path', for many years it was the only means of access to Foulness Island other than by boat. "Conceptually, both the Morecambe crossing and the Broomway are close to paradox. They are rights of way and as such are inscribed on maps and in law, but they are also swept clean of the trace of passage twice daily by tide. What do you call a path that is no path? A riddle? A sequence of compass bearings? A deathtrap?" He writes that it was "certainly the most unearthly path I have ever walked", and his description makes for a fascinating read. As Patrick Arnold, born on Foulness and as an authority on all things Foulness also one of the people most familiar with the causeway, was not available to guide the author across, Macfarlane asked his friend David Quentin (LINK) to join, who took some mesmerising photographs of the journey. 
(Should you want to know what the Maplin Sands sound like, listen here)